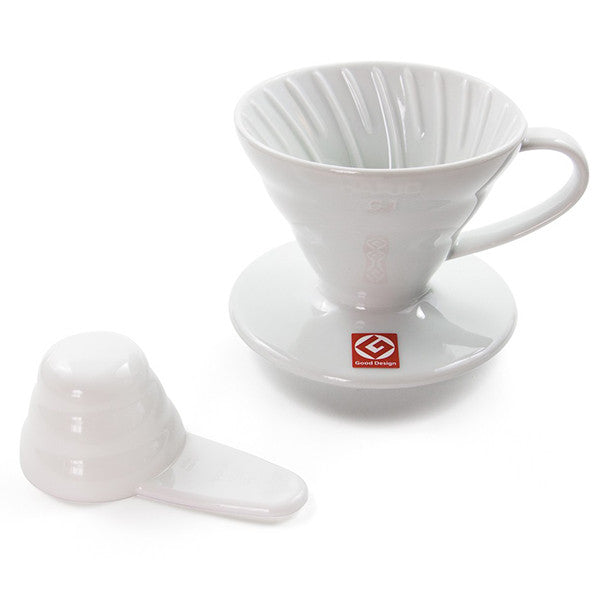 In Japanese, HARIO means "The King of Glass"
Designed for manual, pour-over style coffee brewing. This method gives you complete control over brewing time and temperature, so your coffee is extracted to perfection. The Hario V60 dripper is a must for Baristas at home as well as the workplace.
Description: 
Designed for the manual, pour-over style of brewing, this simple device brews extraordinary coffee right into your cup or serving vessel.
The rich, aromatic brew flows through the cone into your cup or coffee pot.
For optimal extraction, the brewing cone features a precisely angled design and spiral-ribbed side walls.
A large hole at the bottom of the cone allows coffee to flow freely, so you can customize flavor and strength with the speed at which you pour the hot water (quickly for lighter coffee or slowly for a darker brew).
The durable, ceramic body retains heat to help ensure a constant temperature throughout the brewing cycle.
Works perfectly with the Hario V60 Buono Kettle.
Designed for use with V60 size 02 paper or cloth filters.