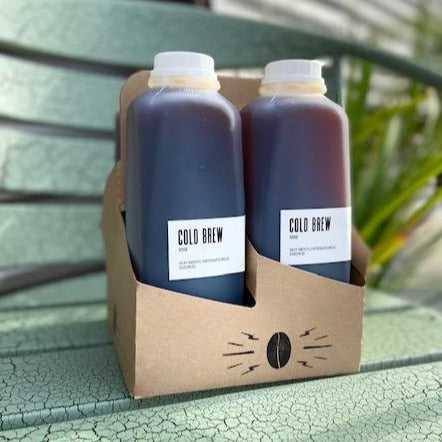 Don't feel like making cold brew yourself? We got you!
Each jug of cold brew is 32 ounces, and the caddy comes with four. That's between 12 and 15 serving of cold brew delivered to your door!
Please select Local Delivery from the shipping options at checkout. If you don't see the option but you live in New Orleans, feel free to reach out. You may just be a little bit outside of our delivery zone, but there are always exceptions to the rule.
DELIVERY DETAILS- we are currently delivering 3 days a week (Mon, Weds, Fri), between 10:00 and 3:00. We'll probably deliver on other days as well, but it all just depend on how busy of a Tuesday we're having, you know?